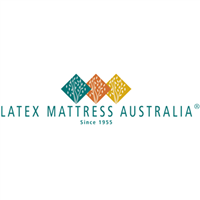 Latex Mattress Australia is a family owned business that has been established for over 60 years. Our factory and head office are located at Underwood, Brisbane. We are one of only a very few manufacturers and suppliers of 100% pure and natural latex rubber products in Australia.Transforming lives through healthy sleep since 1955.
Products And Services: latex mattres, latex mattress topper, ensemble bases,bed accessories, latex pillows, cot mattress, bassinet mattress.
Website Address: http://www.latexmattress.com.au/
Business contact: 073299 3000
Extra Business Categories: latex mattress, bedding, bedroom furniture
Hours Of Operation: "Monday to Friday 9 am to 5 pm
Saturday 9:30am - 2:00pm Sunday Closed"
Service Area: Brisbane, Queensland, Sydney, New South Wales and all of Australia…
Payment Methods: Amex, MasterCard, Visa, Cash.
Social Links:
Google+: https://plus.google.com/u/0/105651568754318158839
Twitter: https://twitter.com/latexmattressAU
Facebook: https://www.facebook.com/LatexMattressAU
Youtube: https://www.youtube.com/channel/UCCSQUjmbBhUAL0AOGLbeNbA
Please get in touch with LatexMattressAustralia from the Contact box on the right.