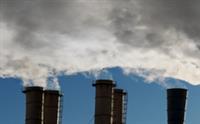 Product by:
Advitech Environmental


At Advitech, we are a team of scientists and engineers with environmental services including Air Quality Assessments.
Our Air quality impact assessment helps with the preparation of project specific emissions inventory. We use air dispersion modelling to predict environmental impacts of air pollutants and toxins. We will also prepare an assessment documentation for submission to consent and/or regulatory authorities.
The Air dispersion modelling that we do will help predict the site's cumulative air quality impacts of an operation on its surrounding environment.
We also perform Ambient air quality monitoring. This is the monitoring of attended and unattended air quality for particulates, air toxins and odour using a range of instruments. These include high volume air samplers, tapered element oscillating microbalance units, multigas monitors depositional dust gauges, DustTrak and Nasal Ranger.
Another service we offer is air quality and greenhouse gas management. This will help to ensure compliance with project approval conditions, licences, permits and other relevant legislation.
Please use the Contact form on the right for Air Quality Assessments information and ordering.