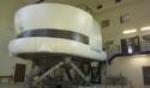 Product by:
Beca Simons


Beca Simons is a top provider of engineering, planning and management services to the Airport sector. Beca Simons is an expert airports group who are managing projects throughout New Zealand, Australia, and in several locations in the Pacific Islands.
Our award winning, knowledgeable, experienced and multi-disciplinary team provides the full range of services for any airport project including master planning; facility planning using state of the art planning tools; asset assessment and management; engineering design of airside and landside pavements and infrastructure; engineering design of terminal buildings, hangars and support buildings; and project management and construction supervision for airside pavement, terminal and landside developments.
In April 2005 we have the highly skilled group of consultants from across our business and the industry to form the Beca Airports Group. The Group improves our delivery of expertise, resources and capabilities to happy our clients and fulfill their requirements. We have the specialist project team who is experience enough for comprehensive planning and cooperation with airport management, aviation authorities and airlines that is very important to decrease disruption to airport activities during construction. Concern about safety is also vital in an environment where project activity cannot always be cut off from every day traffic, people or aircraft.
Please use the Contact form on the right for Airports information and ordering.