BlueLog | BlueLog Data Loggers Product details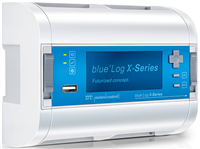 Product by:
BCJ Controls


The data loggers record all data from PV systems centrally and ensure compliance with the national and international requirements of grid operators along with country-specific feed-in regulations according to the system size. The new generation results from the continued development of the WEB'log series and offers useful new functionality and a flexibly extensible system to meet the requirements of the future energy landscape.
The X-Series sets new standards in areas including safety, installation, maintenance, usability and networking of web portal, and data logger.
Please use the Contact form on the right for BlueLog | BlueLog Data Loggers information and ordering.
Other BCJ Controls Products
4 listed