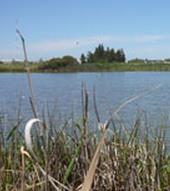 Product by:
Tierra Environment


Here at Tierra, we were established to provide top quality environmental engineering services to companies and businesses of all levels and sectors.
We have services in:
Site contamination is one of the services we provide. This includes investigations, site histories, risk assessments, and remediation planning, supervision and reporting.
We also feature Environmental Assessment and management plans for construction projects and even for post construction site conditions.
We also do air quality monitoring and management and this includes measuring and monitoring the particulates or dust during construction activities. Our environmental monitoring will include services like surface water, soil and groundwater analysis.
We feature Environmental management for infrastructure projects. This would include: investigations, preparation of management plans and auditing of implemented measures during and after construction.
Please use the Contact form on the right for Environmental Services and Monitoring information and ordering.