Liquid Fertilisers Product details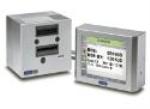 Product by:
Ausmin Australia


Soil Conditioners
The Vital liquids range of soil conditioners are designed to offer our customers with the capability to amend their soil conditions so as to enhance and support soil biological activity.
C-Kelp Liquids
Ausmin Australia's C-Kelp range of foliar fertilizers are made from high grade kelp powder blended with other macro and minor nutrients and are designed to deliver the best plant response possible.
NPK Formulations
Ausmin Australia's NPK Formulations are a liquid suspension fertilizer, which through the patented developed process, attaches soluble plant nutrients to organic colloids.
Please use the Contact form on the right for Liquid Fertilisers information and ordering.