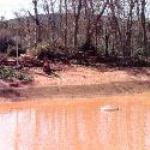 Product by:
Water Research Laboratory


The team of engineers at Water Research Laboratory has professional capability to find solutions for critical water resource concerns including the hydrology and quality of runoff in urban catchments, water budgeting, reservoir operations, environmental flows and the sedimentation, geomorphology and flooding of rivers.
With a powerful foundation in the fundamentals, Water Research Laboratory is well placed to formulate accurate use of hydrological models, to understand their potency & weak spot and to make sure models are suitably calibrated and interpreted. WRL merge these skills with the other expert services of groundwater and civil engineering hydraulics to afford an overall study of water resources.
Recent studies have concentrated on the road runoff quality of water, harvesting of catchments runoff in a western reservoir, environmental flow regimes to protect revering ecology, design of a sediment trap slot to decrease revering sediment loads and improvement of water quality in drinking water reservoirs through management and engineering options.
Please use the Contact form on the right for WATER RESOURCES information and ordering.