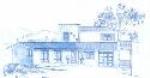 Product by:
Unicorn House


Unicorn House provides a complete range of architectural services for new homes, additions, renovations and commercial work. Unicorn House offer consultation, concept design, planning applications, building license and full contract documents, and contract management.
The design process is initiated after thoughts and briefing between ourselves and the client, and the project is developed through discussion with our builder, structural engineer, and anyone else who may require to be call upon.
Presentation drawings and images are completed as needed to explain the design to the client, which will permit an opportunity for contemplation and feedback.
We work closely with our customers and visit the site to establish the parameters, which will inform the design: sun, wind, vegetation, topography, access and privacy.
Inquiries are received and initial discussions or site visits can be arranged by appointment.
You can connect any or all of our services as needed for your particular project.
Please use the Contact form on the right for Architecture information and ordering.