Auto Wrecking Product details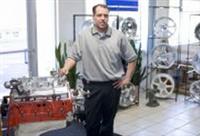 Product by:
Ashley Auto Wrecking


At Ashley Auto Wrecking, we are here to service you and provide you quality reconditioned auto parts at a great price. We are Auto recyclers located here in Breakwater, Victoria.
Our reconditioned spare auto parts are often "as new" and works just as good as new. However, our difference is, we sell it at a small fraction of the price of the same parts that you purchase direct from the Car companies. We have a dedicated team of auto recyclers who work hard to supply affordable car parts. Our parts are also effectively identical to those that are off the factory floor.
We can also have a car removal service where we remove unwanted or broken down Cars your property or your street.
Please use the Contact form on the right for Auto Wrecking information and ordering.