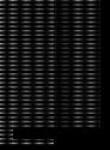 Product by:
Australian Institute of Landscape Architects


Australian Institute of Landscape Architects provides Courses of Bachelor of Landscape Architecture. It is a design discipline, which joins art and science to create significant and enjoyable outdoor places while responding to the economic, social and environmental welfare of communities.

It is concerned with the environment as a complete: its design, development, planning or scheduling and management.

The profession of Landscape Architecture is loyal to providing artistic designs and sustainable land management solutions exact to individual sites.
It is concerned with the design of the outer environment at all scales and deals with the appearance, atmosphere and appropriateness of landscapes that make sure the health and welfare of both the environment and its inhabitants.

Australian Institute of Landscape Architect's Landscape Architects aims and plan projects such as parks, sport complexes, and commercial, industrial and residential sites.
They also have a special promise to get better the quality of life through the best designs of places for people.
Please use the Contact form on the right for Bachelor Of Landscape Architecture information and ordering.