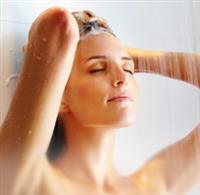 Product by:
Heat Pump Systems


Here at Heat Pump Systems, we specialise in energy efficient and eco friendly Hot Water heating.
Hot Water Heating or hydronic heating is a very popular and effective method of heating agriculture buildings. It also features a lot of domestic uses such as cooking, cleaning, bathing, and space heating.
Unfortunately, heating hot water accounts for about 30% of the average homes energy bill. This means that producing hot water is the largest source of greenhouse gas emissions in the home and also one of the most expensive services on your electrical bill.
Installing a water heater will reduce the amount of greenhouse gas emissions and also decrease the cost to produce hot water by up to 75%.
Please use the Contact form on the right for Eco Friendly Hot Water Heating information and ordering.