Eco Net Bags - Carry Bag Product details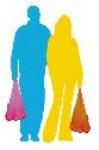 Product by:
Eco Net Bags


The Bags are used for many purposes. It is used to carry goods e.g. groceries.
The benefits of this style of bags: -
a) Hand carry bags
b) Very light weight
c) Very strong
To buy three bags you have to pay $17.00
Please use the Contact form on the right for Eco Net Bags - Carry Bag information and ordering.
Other Eco Net Bags Products
1 listed

Eco Net Bags - Shoulder Bag This extraordinary shoulder bag is Australian made and guaranteed to carry up to 12 kg. Can be printed on with your l... more »