Edesign Per Room Product details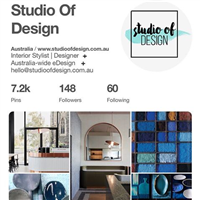 Product by:
Studio of Design


My name is Rhianna, I have been interested in interior design for as long as I can remember. Over the last 10 years I have been actively involved in the design industry in many areas including, interior design, interior decoration, room styling, visual merchandising, graphic design, colour consultation, custom artwork and much more.
By starting Studio of Design I now have the opportunity to share my passion with other likeminded passionate people.
Thank you for taking the time to read this and I hope Studio of Design can be of some assistance to you in the future.

Please use the Contact form on the right for Edesign Per Room information and ordering.
Other Studio of Design Products
1 listed

My name is Rhianna, I have been interested in interior design for as long as I can remember. Over the last 10 years I have been actively involved in the design ... more »
Designer Home –
Eco Interior Design –
Eco Home Designs