Energy Saving Laundry Tip Product details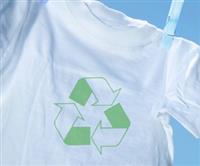 Product by:
Detergents Galore


At Detergents Galore, we are proudly an Australian OWNED family business. Each and every product we have has been formulated with locally procured raw materials and then manufactured on site.
We get asked for cleaning tips quite often. One of our top is to save energy costs on laundry.
We recommend drying your washing on the line for sun kissed clothes, towels and sheets. We don't like leaving your washing on the line all day as the sun will bake them dry, fade colours and you will be left with stiff clothes & sheets. In fact, try to remove your washing as soon as it is dry for best results, fold and there will be no need to get your iron out either.
Please use the Contact form on the right for Energy Saving Laundry Tip information and ordering.