Gentle Exfoliant (Sensitive Skin) Product details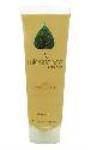 Product by:
Pure Planet Organics


Natural jojoba beads safely and gently removes dead, dry surface skin cells, promoting a renewed and glowing skin. Gentle Exfoliant Contains organic lavender to calm and soothe the senses.
Pure Planet Organics A build up of dead skin cells causes a rough and dull appearance. Exfoliating Pure Planet Organics treats the top layers of dehydrated cells promotes a youthful, glowing skin.
Please use the Contact form on the right for Gentle Exfoliant (Sensitive Skin) information and ordering.
Other Pure Planet Organics Products
1 listed

Rainforest Air Freshener Pure Planet Organics Create a Rainforest Air Freshener lush rainforest environment in your own home with the crisp and in... more »
Eco Products –
Spray –
Environmentally Friendly Make Up