Investment Overview Product details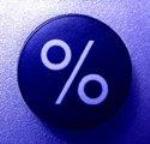 Product by:
Catholic Superannuation Fund


1. Catholic Superannuation Fund's Investment impression offers 5 diversified options (Managed Choice Options) and 5 asset specific options.

2. You can also change your options at any time without cost, as your investment needs change.

3. In Catholic Superannuation Fund's asset Overview, you can invest in one option or a mixture of options.


Please use the Contact form on the right for Investment Overview information and ordering.
Other Catholic Superannuation Fund Products
1 listed

Learning Centre Catholic Superannuation Fund's Learning Centre have a large variety of resources including tools and other training materials... more »
Eco Funds –
Eco Superannuation –
Eco Superannuation Funds