Kerr Street _Extension Product details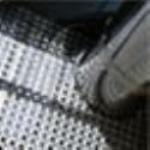 Product by:
Ande Bunbury Architects


Project description:
The plan of Ande Bunbury Architect's KERR STREET _EXTENSION wanted to add to the presentation of the offered areas and create the reality of enlarged space.
Two decks were added to the north side of the building, one at the 1st floor and one to the 2nd floor level.
One of these, off the offered living/dining area, extends across to the Property boundary 1m away. It is a small extension to a 1990s townhouse development and mixed up adding a small room to the rooftop deck.
The challenge was how to do this without losing usable outdoor space as the rooftop deck was the only private open space and the family have 3 young children.
Please use the Contact form on the right for Kerr Street _Extension information and ordering.
Other Ande Bunbury Architects Products
1 listed

Ande Bunbury Architect's FITZROY_EXTENSION is a tiny 19m2 extension to the back of a two-story Victoria terrace that extends an existing kitchen into a family area ... more »
Glass –
Roofing –
Architect