Reduces Housing Temperatures Product details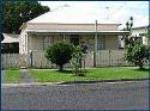 Product by:
Solacoat


Wide-ranging testing has exposed that in summer Solacoat can decrease the temperature of Roofing equipment by approximately 40 degrees, generate a pleasant environment within the building.

For a residence roof of 150 square meters, it diminishes the heat amalgamation of a green colour-bond roof from 39 kilowatts to less than 4 kilowatts. This cans consequence in a reduction of approximately $450 by compact air-cooling expenditure on the duration of summer seasons.

By using it on your roof, the consequential savings from power development will effect in a diminution of 4 tones in the quantity of carbon dioxide Greenhouse Gas departing into the environment.
Please use the Contact form on the right for Reduces Housing Temperatures information and ordering.
Other Solacoat Products
1 listed

Solacoat on your building, on a typical summers day, will reject 80%+ of unwanted solar radiation from going in your building!... more »
Building –
insulation –
coating