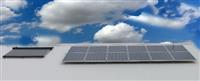 Product by:
Solar West


Our dedicated team here at Solar West will work with you to design and install just the right system to suit your needs and requirements. It does not matter if you are looking to offset your home's daytime power usage or even if you're looking to future proof your home from rising energy bills, we are the professionals that you can trust with designing and installing the right system for you.
We are not like other Solar Companies who who use dated satellite photographs of your home's location. In fact, our qualified CEC licensed designers and installers will personally come to inspect the site before providing you with a quote. In this way, we are able to give you the most accurate price for the system that we supply. The quote itself will be free of charge for you.
We will also include a comprehensive assessment of your site. This includes shading, time of use, pitch, roof area and sun tracking. These factors will allow us to provide the best quality system for your own specific needs at an affordable price.
Please use the Contact form on the right for Residential Solar System Installers information and ordering.