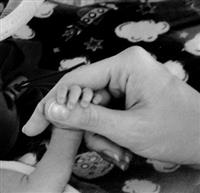 Product by:
Cotton Haystack


Here at Cotton Haystack, we are your number one online shop for Second Hand Designer Kids and Maternity Clothing. We also feature Unique Handmade Gifts and handmade gifts.
At Cotton Haystack, we've done all the hard work for you. Our job is to source a wide variety of pre-loved, second hand children's and maternity clothing. All you have to do and to find brand name, designer items that are all high quality and in excellent condition but pay a fraction of the retail price.
Cotton Haystack also has new, handcrafted gifts for you and your little ones that you will just adore.
Most things here are secondhand or handmade - so there won't be any environmental impact. In fact, by purchasing from us over a something new at a retail store, you're helping create a bright and wonderful future for our new generation.
Please use the Contact form on the right for Second Hand Designer Kids and Maternity Clothing information and ordering.