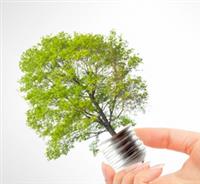 Product by:
Solar Lighting Solutions


Here at Solar Lighting Solutions, we understand that as we live our lives, we should be forever making changes to our lifestyle along the way to cater for the future.
We are passionate about the importance of our Earth and just how precious our environment is.
We believe that we should all do our bit and be more energy conscious and greener thinking without causing noticeable disruption to our everyday lives.
Here at Solar Lighting Solutions, we are proud to say we have revolutionised sustainable lighting with our Solar lighting range being clearly above all our competitors.
We only sell and feature products that complies with the to strict Australian standards and regulations. We also have our own intense research and development stages where we deliver the most state of art technology to Eco Lighting. What we produce are very high sustainable lighting products and we do this without exhausting our natural resources with minimal ecological damage.
Please use the Contact form on the right for Solar and Sustainable Lighting information and ordering.