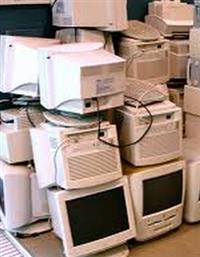 Product by:
Secure Computer Recycling & Disposal


Here at Computer Recycling, we provide worry free secure IT asset recycling services. But why should we recycle your computers?
The main reason is that most electronic equipment contains printed circuit boards. These boards are very hazardous to the environment because of their high concentration of lead in solder and the level of brominated flame retardants that are on them.
Computer monitors and TV sets also contain approximately 10-20% lead in the glass tubes.
Monitor casings also has brominated flame retardants and other dangerous chemicals. Even printers and copiers are not safe.
We should also note that IT equipment and hardware also has high levels of other hazardous materials such as cadmium and beryllium. These are dangerous to the natural environment and to our human health.
With electronic Waste recycling we can help reduce the volume of these toxic waste going to landfill. Because we want the earth to be as healthy and green as possible, we strongly urge the importance of electronic recycling.
Please use the Contact form on the right for Why Electronic Recycling is Important information and ordering.