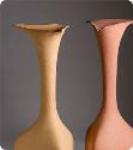 Product by:
Zeo International


Zelfo is ideal for high-quality designer products based upon the concept of ZED (Zelfo Efficient Design).
A Zelfo Australia based high-quality product based on ZED, which includes most cylindrical products with curved surfaces. Cabinets and three dimensional one piece cases and storage units are the ideal Zelfo products.
Zelfo Australia core products are: Furniture, Toys and other Lamps, Chairs, Lifestyle Products, Loud Speaker Cabinets, Didgeridoos, Boxes, Bowls, Jewellery, Djembes, Udu and most of the musical instruments.
Moduling process allow affordable test run and inexpencive samples before it was in high quantity.
Please use the Contact form on the right for Zelfo information and ordering.