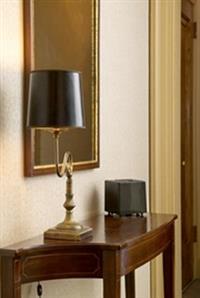 Product by:
Odour Control Systems


Here at Odour Control Systems, one of our very own products is our AirQ Whole Room Air Fresheners. They are specially designed to treat your Homes, eliminating odours and delivering a fresh and natural fragrance. This will help create the perfect scent ambience at strengths and times that can be programmed by you.
It is also small and portable. This cubed device is just over twelve centimetres, with a stylish and black exterior to fit perfectly in every room.
This technology have been designed to replace conventional aerosols, plug-in air fresheners and other traditional, low performance systems that often also poses health and safety risks.
The AirQ system is automatic and will help you eliminate odours - creating a desired scent effect without the use of flame, heat or any other harmful volatile organic compounds.
It provides effective odour neutralisation. It will help eliminate rather than mask malodours. It does this through the use of proprietary neutralising agents combined with essential oil fragrance blends.
Please use the Contact form on the right for AirQ Air Fresheners information and ordering.