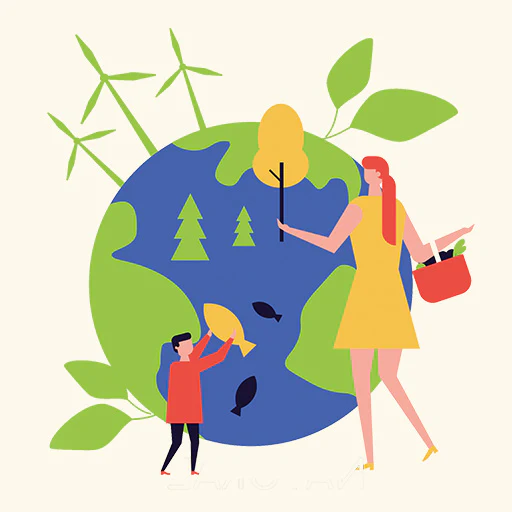 Take climate action now.
You take your bicycle instead of driving. You conserve water. You're that admirable person who spots a piece of rubbish on the ground and picks it up to put into the bin. You're willing to do whatever you can to contribute to a sustainable future.
However it can be almost impossible to avoid producing some of the greenhouse gas emissions such as carbon dioxide (CO2) that contribute to global warming.
So how much carbon are you actually responsible for producing?
To go that extra mile, sign-up to our $38 per month Planet Saviour subscription to offset 48kgs of carbon by supporting projects that benefit the environment and local Australian communities, as well as planting 12 trees per month.
That works out to more than half a tonne of carbon - the equivalent to a return flight from Sydney to Perth - plus 144 trees per year! You'll also receive a Green Certificate which you can use to spread the word via your social media channels - it's time to think green!
'BUY NOW' is a once-only purchase. 'SUBSCRIBE' is a monthly subscription. When subscribing to this carbon-offset package to become carbon-neutral, there is NO lock-in contract. Yes, cancel your carbon-zero subscription anytime.

48kgs of Carbon-offset

Green Certificate

Verification Badge

12 Trees Planted