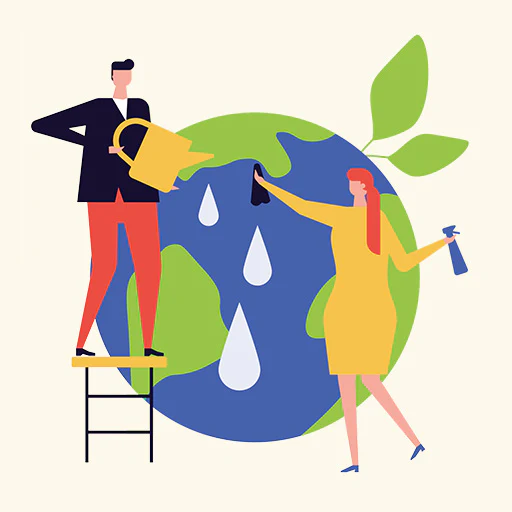 Take climate action now.
You buy eco-friendly products and eat locally grown food. But what about those plane trips that you make for work, to go on holiday or to visit family? Or those times that you couldn't avoid taking the car?
The burning of fossil fuels for transportation is one of the major contributors to greenhouse gas emissions, particularly atmosphere-damaging carbon dioxide (CO2).
In order to reduce your carbon footprint, you can sign-up to our $18 per month Green Warrior subscription to offset 18kgs of your carbon emissions through investing in renewable energy production and planting 5 trees per month.
That's 216kgs of carbon - the equivalent of a return flight from Brisbane to Melbourne - plus 60 trees per year! You'll also receive a Green Certificate that can be shared on your social media channels. Now that's something to be proud of.
'BUY NOW' is a once-only purchase. 'SUBSCRIBE' is a monthly subscription. When subscribing to this carbon-offset package to become carbon-neutral, there is NO lock-in contract. Yes, cancel your carbon-zero subscription anytime.

18kgs of Carbon-offset

Green Certificate

Verification Badge

5 Trees Planted