Climate Friendly Product details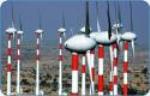 Product by:
Climate Friendly


A new wave company named Climate Friendly which make possible Green Energy available nationally using a web interface and also straight to the corporate sector.

To help in slow down the process of Global Warming and neutralize the Carbon emissions buy green energy credits through Climate Friendly.






Please use the Contact form on the right for Climate Friendly information and ordering.