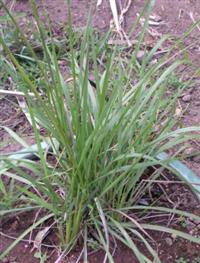 Product by:
Coastal Dry Tropics Landcare Inc


Coastal Dry Tropics Landcare Inc. is a non-for-profit, community Landcare group who are dedicated to conservation and revegetation activities here the Townsville Region. We support members of the local community who want to understand, protect and improve our unique and beautiful Dry Tropics environment of Australia.
We're passionate about our local environment and wildlife and one of our favourite plants is the Cockatoo grass.
Despite it being not specifically unique looking, we love how important it is to the rest of the local ecology system. The sends of cockatoo grass are significant in the wet season yet of several granivorous parrots and finches. The bulbous bases of this grass are a food source for a number of animals including the northern bettong's diet in dry season.
The Alloteropsis semialata - or the Cockatoo Grass, is a tufted, perennial grass 20-100 cm tall. The base of the plant forms a bulb which is covered with dense, woolly hairs. The inflorescence consists of two to five finger-like branches, 2-22 cm long.
Cockatoo Grass is one of the first grasses to grow and ripen after the onset of the wet season, with flowering and seeding generally occurring about six weeks after the first rains.
This grass is native to Australia, Asia and Africa. It is common throughout the tropics and subtropics of Australia and grows on sandy and loamy soils, including eucalypt woodland.
Please use the Contact form on the right for Community Landcare group information and ordering.