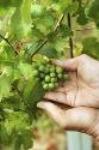 Product by:
Bayside Permanent Solutions


As one of the few recruiters servicing the wine industry exclusively, our clients benefit from our widespread networks and employment expertise.

Bayside Permanent Solutions experienced recruiters have developed an inclusive database of quality wine personnel to efficiently service the requirements of our clients. We have many flexible fee choices for regular recruitment and can also provide skill and psychometric assessments, outplacement services and career guidance for candidates.

- Vineyard Staff
- Winemakers
- Laboratory Technicians
- Recruitment Disciplines
- Forklift Operators
- General Labourers
- Cellar Hands
- Plant & Bottling Operators
- Supervisors & Managers
- Sales & Marketing
- Administration
- Warehouse & Distribution Staff
- Vintage Recruitment

With a supple approach to vintage staffing, we are capable to find, recruit and pick applicants for the vintage season on a regular or on-hired (temporary) basis. We converse with our network of vintage professionals throughout the year, and offer skilled and experienced candidate to match requirements and reduce costs of the labour.
Please use the Contact form on the right for Cozwine information and ordering.