Timber Floor Product details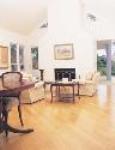 Product by:
Mathews Timber Pty Ltd


We offer Quarter sawn American Oak Flooring finished with satin. We have a professional team to give you friendly service. Our Timber floor is high quality and eco friendly.
Good quality of timber floors in your home will help bulit a comfortable environment. We also would like to help our customers to deal with the new floors and take those things seriously.
We are welcome customer come to our store or just check it online.
Please use the Contact form on the right for Timber Floor information and ordering.
Other Mathews Timber Pty Ltd Products
3 listed

Southern Timber Floors is famous family business in solid timber hardwood floors. We supply quality timber floors and professional service. ... more »
Eco Flooring –
Green Flooring –
Flooring

Mathews Timber Pty Ltd is a renowned timber yard and timber supplies in Sydney, NSW. We can handle any size project. The products they offer are cladding, clea ... more »
Eco Furniture –
Eco Built Kit Homes –
Deck Furniture

Australia Natural Timber Framing offers various Timber Framing with different types and styles. Their service includes custom framing, conservation framing, prints ... more »
Architect Timber –
Australian Sustainable Timbers –
Australian Sustainable Timbers