20,000L - 45,000L Rural Water Tanks Product details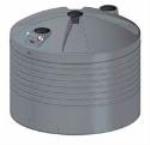 Product by:
Tankmasta


The Tankmasta Rural tank range introduces an advancement in the 'ADP Self Supporting Roof Design'.

the new range peovide great sustainability in all Tankmasta tanks in the Rural range. The Angle Dissemination Pivot (ADP) provide great roof strength based on the laws of physics.
With the ADP Self Supporting Roof Design, Tankmasta's Rural range also provide: 'dual access hatch' and the 'RIO (Reversible Inlet / Overflow) Filtration System' as standard.
Please use the Contact form on the right for 20,000L - 45,000L Rural Water Tanks information and ordering.
Other Tankmasta Products
1 listed

3000L Slimline Water Tanks Tankmasta's revolutionary RIO Filtration System is just the beginning of installation flexibility and added value of a... more »
Water –
Eco Water Filters –
Water Filters Eco