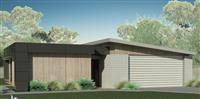 Product by:
Beaumont Concepts


At Beaumont Concepts, we are excited to share with you our newest designs and innovation - 8 Star Energy Efficiency Homes.
We have a strong reputation for creating award winning custom designed homes. We are also known for our unique, functional homes because we understand that our clients are looking for both a mix of innovative sustainable design, great service, precision construction - all designed to their own unique tastes.
With the rising need for eco house designs, we have developed the Habitat. These are a range of 8 star energy efficient and sustainable Home designs.
Our new Habitat designs are here to take sustainability to the next level. We do this by making use of the latest innovations in energy efficiency and environmentally sustainable principles. The Habitat range combines both standout designs with environmental excellence to achieve a minimum 8 star rating or higher.
Please use the Contact form on the right for 8 Star Energy Efficiency Homes information and ordering.