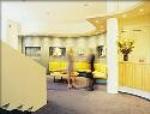 Product by:
A.G. Coomes


The A.G. Coombs Group highlighting HVAC, Refrigeration, automatic Services, Fire security and Multi-Services installations in Commercial and industrialized Buildings and the Construction Industry.
It does not make any change how big your project are A.G. Coombs give your Building services -
From design construction and commissioning through to service, maintenance, technical opinion and support.
We have the 60 years experience in this field and have a great and valueable reputation for our quality and services . We stand at the front position of the industry with the skills and neccssary resources to take responsibility of challenging and demanding project.
We have list of successfully completed multi-millian dollar project which make sure that AG. Coombs is a most of the favoured contractor of the leading organisation . Many companies rely on A.G. Coombs for projects when we diliver project in time,suit to there budget and perform to requirement.
Please use the Contact form on the right for A.G. Coombs Group information and ordering.