Adelaide Workman'S Homes Product details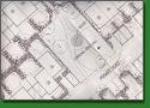 Product by:
Urban Sustainable Landscapes


- Richmond
Nick Fewster Sustainable Landscapes offer a specialized sustainable landscaping for property owners and managers who want optimistic environmental result in their development projects.
Nick Fewster Sustainable Landscapes have large number of huge landscaping projects which have good peospective for saving large volume of water.
Urban Sustainable Landscapes is able to provide water efficient and sustainable landscaping in the building phase of this new housing project.

Design

Construction

water efficiency

low maintenance

sustainable materials
Please use the Contact form on the right for Adelaide Workman'S Homes information and ordering.
Other Urban Sustainable Landscapes Products
1 listed

Case study City of West Torrens, Nick Fewster Sustainable Landscapes receiving a workshop about the benefits and features of sustainable landscapin... more »
Sustainable Landscaping –
Sustainable Landscapes –
Landscaping