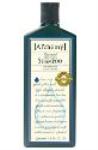 Product by:
The Purist Company


The Purist Company presents you the [A'kin] and [Al'chemy] collection of hair, skin and body care products which has natural ingredients.
Our very gentle, pH neutral, hypo-allergenic formula in a moisturising base has been especially created for people with sensitivities. Pure and non-fragranced it combines the gentlest and purest botanical cleansers to ensure your hair and scalp will be soothed and refreshed.
For sensitive scalps. Gentle enough for babies, children, the allergic or those with skin conditions such as psoriasis, dermatitis, eczema and other skin irritations.
Due to the mild cleansers, those with dandruff, sensitive, irritated scalps and eczema are likely to experience significant symptomatic relief with regular use.

Cleansers derived from Coconut

Sugar Esters

100% plant Glycerin

Massage a small amount into wet hair. Rinse and reapply if necessary. Follow with Unscented, Wheat Free Very Gentle Conditioner or Macadamia & Wheat Protein Treatment Conditioner. Can be used daily.

The Purist Company creates hair, skin and body products that are naturally based. We use only the finest ingredients, chosen for their purity and skin friendly compatibility.
[A'kin] and [Al'chemy] products are formulated free from sulfates, ethoxylates, parabens, propylene glycol, petrochemical cleansers, silicones, phthalates, mineral oils, DEA and artificial colours.
All our products are ingredient-rich, vegan, using certified organic ingredients where possible, 100% natural botanical aromatherapy and formulated without animal ingredients or animal testing.
Please use the Contact form on the right for [Al'chemy] Unscented, Very Gentle Shampoo information and ordering.