An Introduction To Ecoflex Technology Product details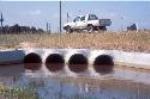 Product by:
Ecoflex


Ecoflex is a technology use the waste tyres to convert them into Building products that are extremely cost efficient, technically effective and ecologically effective. Ecoflex Australia is devoted to the growth of engineered products using recycled truck and car tyres as a means of achieving cost-reduction, sustainable solutions for civil Construction and building developmental growth.

Ecoflex is a collection of Eco building products that capitalise on the structural strength of recycled tyres to deliver a building block or containment device with unique engineering properties. The grouping of great structural ethics present in used tyres and low-price of Ecoflex products achieved by reprocessing these tyres yields a extremely productive source of innovation for the construction industry.

Ecoflex Engineering Systems have proven valuable for a broad range of civil and commercial construction purposes from retaining walls to paving systems to concrete slabs and a host of linked applications (see Ecoflex Products and Applications). This exclusive range of engineering solutions provides the construction industry with:




Please use the Contact form on the right for An Introduction To Ecoflex Technology information and ordering.