Aroma Essence Bath Oil Product details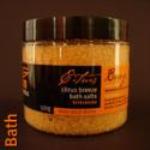 Product by:
Skin Things


Skin things Aroma Essence Bath Oil is offered in a graceful frosted bottle 130ml $26.50

Let the exotic scents of necessary oils alleviate your mind while your skin is cultivated and pampered by the Natural plant oils.

Aroma Essence Eco Soaps

Various $6.00

Skin things handmade pure aromatherapy Soap is vegetable based and totally natural. No animal fats, synthetic dyes or preservatives. Very soft and mild.
Please use the Contact form on the right for Aroma Essence Bath Oil information and ordering.