Aveda Men Pure-Formancetm Conditioner Product details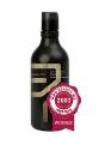 Product by:
Aveda Experience Centre - Brisbane


Brisbane's Aveda Men Pure-FormanceTM Conditioner has been clinically confirmed that the scalp feels calmer, healthier, less irritated and less itchy. Works with Pure-formanceTM Shampoo to calm and relieve scalp while cleansing, conditioning, moisturizing and also add shine to Hair.
After just two weeks:
- 72% users feel a reduction in oiliness and greasiness
- 65% users feel a reduction in scalp dryness and irritation
Please use the Contact form on the right for Aveda Men Pure-Formancetm Conditioner information and ordering.
Other Aveda Experience Centre - Brisbane Products
1 listed

Aveda Experience Centre - Brisbane's Restore suppleness to dry skin with a moisture-binding blend of vitamins, natural humectants and oils.... more »