Brochures Product details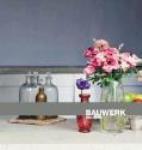 Product by:
BAUWERK Colour


BAUWERK Colour's product brochures will offer you a complete product summary plus a selection of 90 colours.
A set of colours are shown on The BAUWERK Colour Middle East catalogue on demand in the region, plus a list of our BAUWERK Colour Agents for Saudi Arabia, Qatar and the UAE.
Most significantly, we provide completely permeable paints with the historic colours.
Please use the Contact form on the right for Brochures information and ordering.
Other BAUWERK Colour Products
2 listed

Bauwerk Pot Paint aims to add colour into your garden life.... more »
Paint –
Eco Paint –
Natural Ingredients

Bauwerk Colour offers a wide variety of lime paints.... more »