Builders Bricks Product details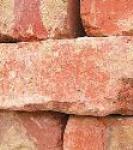 Product by:
Toby's Recycled Bricks


Started in 1991, ecobricks (formerly Toby's Recycled Bricks) is Australia's chief supplier of Recycled Bricks and pavers.
Builders widely use the Toby's Recycled Bricks's product Builder bricks as foundation for rendering. They are really cost-effective and will guarantee there is none of the growing and contracting so common in concrete blocks or bricks causing cracks to seen in the rendering.
They are therefore regarded greatly by Builders as a better product to concrete bricks. Ideal for the fresh appear of render or for unseen facework.
Please use the Contact form on the right for Builders Bricks information and ordering.
Other Toby's Recycled Bricks Products
1 listed

Clinker / Red Blue Bricks Established in 1991, ecobricks� (formerly Toby�s Recycled Bricks) is Australia�s leading supplier of recycled bricks and ... more »
recycled bricks –
bricks –
eco recycle australia