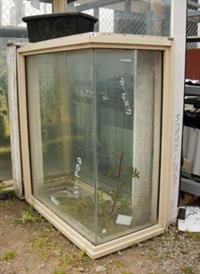 Product by:
A & D Discount Roofing Supplies


At A&D Discount Roofing Supplies, we have a large range of windows including: Sliding Windows, Awning Windows, Casement Windows, Double Hung Windows, Fixed Windows and Louvres Windows.
Our sliding windows consists of one or even more, sliding and fixed panels of glass. Our standard ones have one sliding panel and one fixed panel. We have some that features a fixed panel of glass in the middle, with a sliding panel on either side. That is, the sliding panels will slide into the middle and this leaves an opening on either end.
We have Double Hung Windows. They slide up and down rather than side to side which often makes an excellent feature some homes.
Our louvre windows consist of several blades of glass which can be opened by a handle from the inside. This allows for maximum air flow and ventilation.
Please use the Contact form on the right for Building Supplies - Windows information and ordering.