Buying and building made easy Product details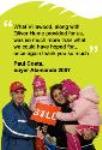 Product by:
Villawood Properties


Villawood properties provide services which made easy to buying lands and Building a home. At Villawood we have same aim to follow to make your buying experience an exhilarating and smooth procedure.
A unique experience of buying is provided by Villawood to buyers. With lot sizes and prices that perfectly match the individual requirements in a location they will be proud to call home.
We can also assist in taking the mystery out of deciding and building a new home with our relationships with many local and top Australian builders.
Please use the Contact form on the right for Buying and building made easy information and ordering.
Other Villawood Properties Products
1 listed

The Villawood Difference At Villawood Properties, we pride ourselves on being a leader in urban development. We have raised the bar on the... more »
Art –
Eco Art –
Green Environmental Companies