CHOCOLATE & LICORICE Product details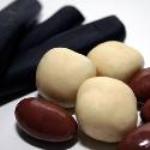 Product by:
United Organics


Welcome to United Organics yummy chocolate and licorice pages. You're welcome to browse these alluring mouth watering sweets.
If you have more questions and want to know more information about each product of United Organics and about packaging of products, just contact us.
Please use the Contact form on the right for CHOCOLATE & LICORICE information and ordering.
Other United Organics Products
2 listed

The United Organic supplies various organic food products to approved wholesalers and distributors across Australia.... more »
organic –
organic food –
fruit

Dried Fruit Welcome to United Organics dried fruit pages. You can find out more information about each product of United Organics and see how the... more »
Fruit –
Eco Packaging Products –
Eco Food