Cash Management Accounts Product details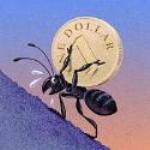 Product by:
Bendigo Bank HQ


If you have money for Investment, what you need and indeed should anticipate is discreet, informed advice, a wide range of money making options of investment, tailored and practical service and, most significantly of all, best results for your investment.
At Bendigo Bank HQ, we pride ourselves on delivering all of the above - and with a level of service and dedication that you basically won't find anywhere else.
Please use the Contact form on the right for Cash Management Accounts information and ordering.
Other Bendigo Bank HQ Products
1 listed

Merchant Services Bendigo Bank HQ's Merchant Services Card Payment Solutions to suit your business and customers. Whether your customers purchase... more »