Chardonnay Product details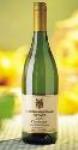 Product by:
Macquariedale Wines


The 2006 period was an early ripening year in the Hunter. Macquariedale Wines shows a crisp, clean and long palate with a well developed tropical Fruit bouquet. least French oak maturation has included to the complexity.
Macquariedale Wines unwooded version has a clean, fragrant complexity. Developed organically using biodynamic values. compliment well to chicken and pasta dishes.
Please use the Contact form on the right for Chardonnay information and ordering.
Other Macquariedale Wines Products
1 listed