Childhood Cancer Association Product details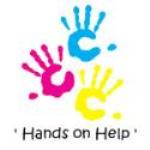 Product by:
Jarret Services


Since 2004 Jarrett services stated help Childhood Cancer. Since then staff have take part in many events and help lift much required funds including:
Melbourne Cup
Annual Yellow Ball

City to Bay fun run

Hilarious Day

Elliot adoption

Luncheon and Special Events

Jarret Service's freely offering services which are dedicated to Childhood Cancer Associations, in the hard times such as child's illness and treatments Jarret Services support their families.




Please use the Contact form on the right for Childhood Cancer Association information and ordering.
Other Jarret Services Products
1 listed

Novita Children's Services Jarrett Services has supported Novita Children's Services since 1996. Jarret Services's provide therapy, equipment an... more »