Cotton Clothing Product details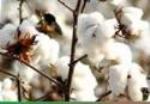 Product by:
All Seasons Comfort


Cotton is a Vegetable seed grown-up in hot humid regions.

Because it has so much versatility and resilience, all seasons comfort cotton fibre is certainly the single most important fibre. All Seasons Comfort's Green Clothing is simple to dye and clean, but most significantly extremely kind and breathable on the skin due to the fibres potential to soak up perspiration quickly.












Please use the Contact form on the right for Cotton Clothing information and ordering.
Other All Seasons Comfort Products
1 listed

All Seasons Comfort's Wool clothing have many qualities and properties to keep you comfortable in all climates.... more »
Eco Clothing –
Eco Insulation –
Wool