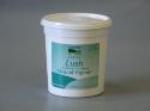 Product by:
Highland Organics Cheese Company


We have some attractive new labels for our 500g products which you can see underneath. Only
fresh Milk
is used make our yoghurt. For give thickness to our
cheese
we do not insert gelatine, cream or skim milk powder but yet we have a lovely thick creamy product which is
96% fat free
. We do not add any artificial sweeteners in our yoghurt to give sweetness to our plain yoghurt we only add sugar. Most of our stockists have our yoghurt but if they don't have you would try ask them try to get it for you. For restaurants and cafes we also sell our yoghurt in 2kg and 10kg tubs.
Our Grand Champion Natural Yoghurt is unsweetened and incredible used in dips, curries and a million other cooking uses. I love it on my museli with peaches and prunes. Yum. In 2007 we won a silver medal in 2007 and now this year took out gold as well as winning the Grand Champion Award. Not bad for a small producer.
Only sugar is used to naturally sweeten the Highland Organics Cheese Company plain yoghurt. wonderful in desserts or served with fruit. Our cream has won silver medals at the 2006, 2007 and 2008 Royal Easter Shows. There was a gold medal awarded this year for this first time since we have been competing and it went to South Coast Dairy whose products we process at our factory. Our cream has a tasty nutty flavour and is very thick. No sweeteners necessary here, just enjoy the fresh pure taste on all your favourite desserts. We also sell our cream in 2 litre bottles to restaurants and cafes.
Please use the Contact form on the right for Cream information and ordering.