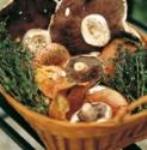 Product by:
Daylesford Macedon Produce


Daylesford Macedon Produce (DMP) was introduced in 2002 to nurture, flourish and market the growers, winemakers and food producers of the Daylesford Macedon Region.
Food prepared by the Daylesford Macedon Produce group includes
Organic
pork, vegetables, goat
Meat
,
Fruit
and herbs, berries, trout, lamb, olive products, cheese, smallgoods, biodynamic breads, chutneys and preserves. Gourmands of the sweet-toothed persuasion can choose from fantastic chocolates, biscuits, cakes, ice cream, fudge, honey and jams.
Please use the Contact form on the right for Daylesford Macedon Produce information and ordering.