Deodorant Product details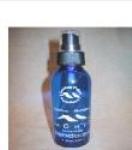 Product by:
Natural Base Store


Natural Base Store's deodrant have biological herbal constituents. Natural Base Store deodrant manage body odour and get rid of bacteria consenting to the underarm pelt to let go poisons, without fascinating damaging chemicals.
Certified Organic
Witch Hazel Extract (Hamamelis Virginiana); certified Organic Lavender Hydrosol; Glycerin; Sodium Bicarbonate; Castor Seed oil; Granin alcohol; Certified Organic Essential Oils of Clary Sage, Lavender, Sandalwood, Patchouli, & Sage; tea tree mix together additive. A high-quality creation for men.
Please use the Contact form on the right for Deodorant information and ordering.
Other Natural Base Store Products
1 listed

Body oil - absolute dreams A beautifully attractive product by Natural Base Store with springs of lavender feature.Used Natural Base Store's Body... more »
Eco Natural –
Eco Skin –
Eco Store